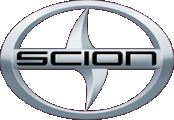 deviantART is very proud to present the winner of the Skin a Scion Contest which is our biggest prize give away to date with well over 5000 entries and a grand prize of either a new car or a whopping 15,000 dollars!!

After much deliberation from our team of outside judges from Naughty Dog Studios and Blur Studios one winner was chosen. An artist with such striking work that his name was a unanimous decision, and after the dust cleared, this fantastic beast of a machine rose to the top of the pile.

And who was that one artist left standing after the dust cleared? It was none other than the amazingly talented Jonsibal!

You could almost feel the excitement upon reading his reaction to winning this monster of a contest, but that was not nearly half as exciting as the gorgeous art he created for it!


So now, look in awe at the wonder that is Scion XD - Shell Shocked by Jonsibal


Again, congratulations on this brilliant entry and many thanks to all of you who participated! You made it very hard for the judges to choose a winner!

To view all the other amazing entries check out the
Skin a Scion Gallery!